Technical publications are available in many formats including print books, electronic books, and interactive tools.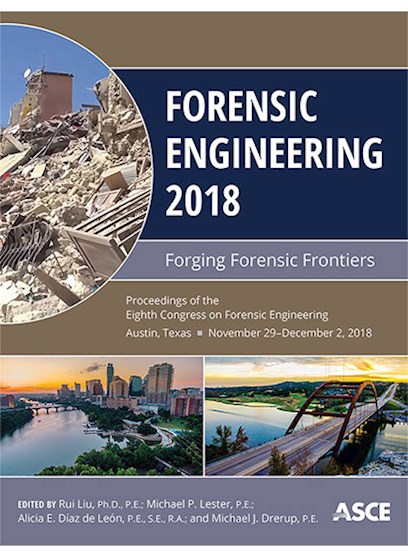 Forensic Engineering 2018
Proceedings of the Eighth Congress on Forensic Engineering, held in Austin, Texas, November 29-December 2, 2018. This collection contains 111 peer-reviewed papers on a wide array of forensic topics in the built environment, with some taking new approaches to historic failure events and others exploring new frontiers in forensic evaluation and analysis methods.