The Project Excellence Award was established by the COPRI Governing Board in 2008 to give members the opportunity to showcase their projects to the community. The purpose of this award is to recognize projects that have demonstrated design and/or construction excellence in the area of coastal, oceans, ports and harbors, or rivers. The projects selected for the award emphasize design excellence and innovation.
The Project Excellence Award recognizes significant achievement through:
Design or construction concepts
Use of new or existing analytical techniques or technology
Adaptive reuse of existing features or infrastructure
Methods or innovations that minimize environmental impacts
The 2021 COPRI Project Excellence Award winners are Large Project: Port of Tacoma Pier 4 Reconfiguration project, nominated by KPFF Consulting Engineers; and Small Project: Lightning Point Shoreline Restoration Project, nominated by Moffatt & Nichol. Congratulations to our awardees!
Large Project: Port of Tacoma Pier 4 Reconfiguration Project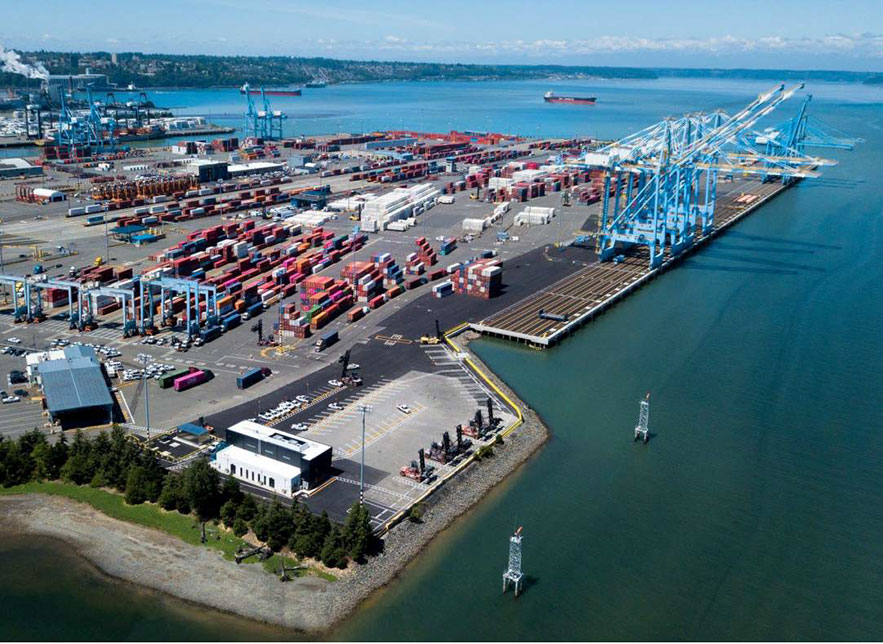 The reconfiguration required demolishing most of the original wharf and cutting back the slope by dredging 550,000 cubic yards of sediment. The project posed some unique challenges concerning environmental clean-up and terminal operations that required it to be separated into two phases which were designed in parallel.
The project was the first in the Pacific Northwest to use ASCE/COPRI's new standard, Seismic Design of Piers and Wharves (ASCE/COPRI 61-14). It was also the first container terminal in the United States to use seismic isolators; an innovation which required unique analysis.
The reconfigured dock now supports the largest container cranes on the West Coast and accommodates some of the largest container vessels in the world.
Small Project: Lightning Point Shoreline Restoration Project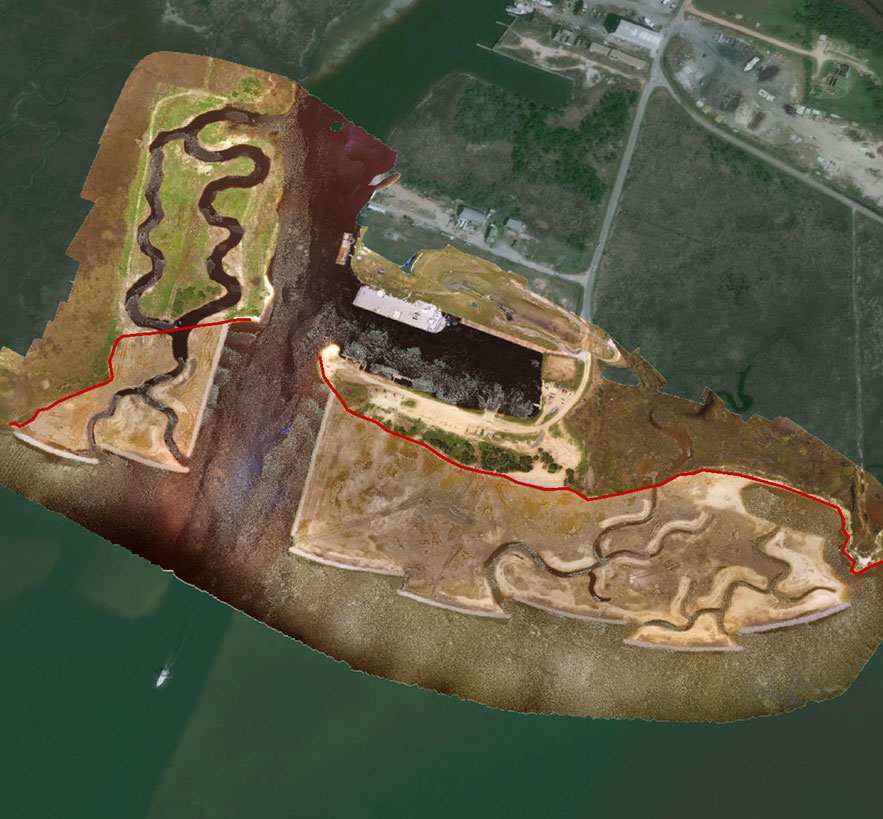 The main objective of the Lightning Point Shoreline Restoration project was to restore habitat and resources that were injured because of the BP Deepwater Horizon oil spill. Ecological design aspects of the project consider a diversity of habitat types for subtidal, intertidal, and higher scrub-shrub habitats. In addition, coastal beach features were constructed to prioritize establishment of state species of concern, such as diamondback terrapins, who will be raised offsite and released on-site over the next few months by University of Alabama-Birmingham scientists.
The extent of the ecological uplift and enhanced ecological services provided because of the project were calculated for the lifetime of the project and will be monitored to ensure long-term sustainability and resilience of habitat and resource services.
Tidal creeks were incorporated into the marsh design to mimic natural conditions of tidal networks located within the adjacent Little Bay and reestablish hydrologic connectivity with Mississippi Sound. By re-connecting relic tidal creek channels within the in-situ marsh to these newly created tidal creeks, the project will benefit an additional 30 acres of existing marsh that had historically been hydraulically disconnected from the bay for over 75 years. Incorporation of tidal creeks allows for proper tidal exchange, flushing and colonization by desired species injured by the oil spill.