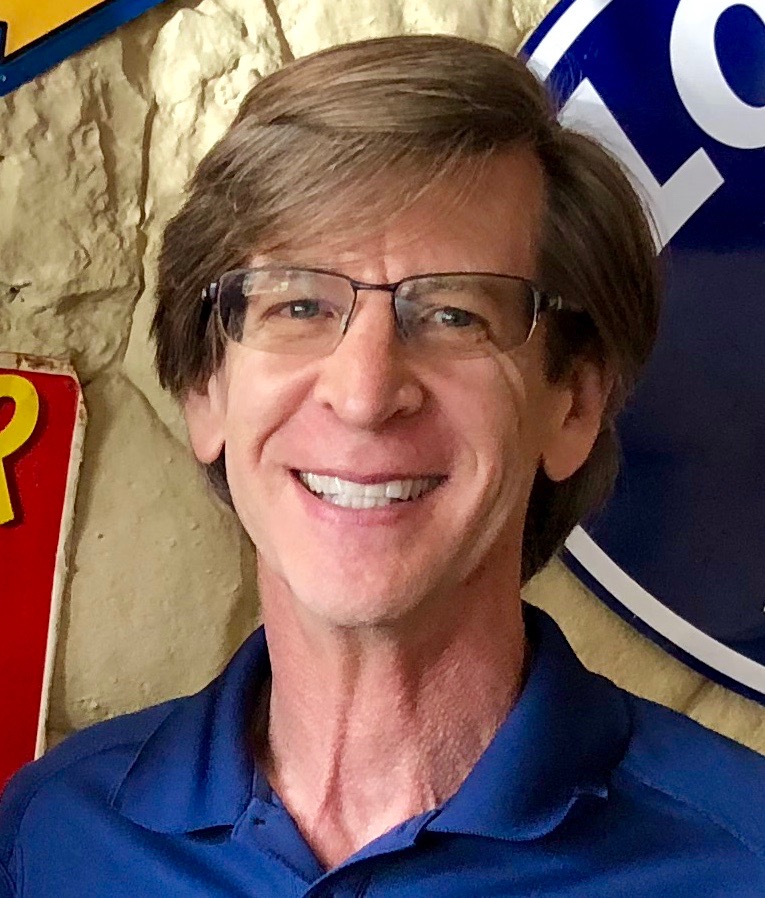 This is my last month as President of COPRI, and before leaving the position, I would like to recognize the staff at ASCE, and in particular our COPRI staff – Tom Chase, Director, and Sean Herpolsheimer, Coordinator, for their dedication to the Institute. I would also like to thank the other members of the board, the student and professional chapter officers, and our committee leaders and participants who have volunteered their time to serve the profession. It has been a pleasure working with each of you.
Leaving the Board this year are Ed Schmeltz and Lori Brownell. Thank you both for your leadership and contributions to the Institute. Welcome Meagan Wengrove, and best of luck to Tori Johnson as she becomes the new COPRI President.
My time on the Board has broadened my vista on how essential our members' work is to the functioning of our economy and society. Though our companies, universities and government organizations compete with one another, civil engineers face a common challenge of dealing with the forces of nature. Winds, waves, currents, erosion, corrosion, gravity; these are the relentless forces that besiege our inventions. While entropy is inevitable, engineers show that with creativity and cleverness these forces can be managed, like deploying approaches that avoid, deflect, redirect or purposely sacrifice to protect the important parts of our designs. Successful engineers develop solutions that respect and accommodate the forces of nature, using both art and science to serve and safeguard our communities. To do that, they rely on their own experience as well as that of those who preceded them. This collective experience is called our Body of Knowledge (BoK).
It is COPRI's mission to capture, maintain and disperse the BoK involving projects around ports, rivers, coasts and offshore. Our journal provides the latest in research and discoveries, our specs and guidance document provide best practice, and our conferences and compendiums of papers – like the 15 volumes of Offshore Technology in Civil Engineering Hall of Fame – streamline your search effort for the fundamental approaches that have shaped current standards. As a member of COPRI, you've helped make all this possible.
In this past year we have focused on a few key items: membership, diversity and Inclusiveness, continuing education, improved communication through social media, and expanding our circle of influence through partnerships with strategic organizations. Despite the continued challenge of the pandemic, our organization has shown resilience and progress in these areas. I'm pleased to share that we now have a D&I network through our professional chapters, with a close link to ASCE's MOSAIC activities. I'd like to recognize the following key contacts:
Daniel W. (Dan) O'Connor, P.E., M.ASCE – Chair, COPRI Boston Chapter
Derek P. Linsley, PE, M.ASCE – Chair, COPRI Hawaii Chapter
Kallol Ganguli – Past Chair, COPRI New Jersey Chapter
Xiong (Bill) Yu, Ph.D., P.E., F.ASCE – Chair, COPRI Cleveland Chapter
Trevor Lighty, P.E., M.ASCE – Chair, COPRI Seattle Chapter
Leonard Barrera, P.E., M.ASCE – Chair, COPRI South Florida Chapter
Joseph Scarborough, Chair, COPRI Houston Chapter
Mia Hildebrandt, A.M.ASCE – Chair, COPRI New York Met Chapter
Tyler R. Ortego, P.E., M.ASCE – Chair, COPRI Louisiana Chapter
I am especially appreciative to COPRI's committees and chapters for nimbly pivoting to virtual from our traditional offering of in-person education and networking events. We started out my year as president last October with the ICCE 2020 conference, hosted by COPRI's Coastal Engineering Research Council. More than 3,400 registrants from 50 countries had access to more than 300 presentations. Also this year, COPRI hosted a series of six virtual networking and information sharing events, were recorded and posted to COPRI's fledging YouTube channel. You can also find the upcoming COPRI events, and links to our past events at the ASCE Collaborate COPRI Events List.
Lastly, I'd like to share that there are plenty of opportunities for volunteering your time to COPRI. Doing so gives back to the profession, and gives you the chance to broaden your knowledge, grow your professional network, and gain a better appreciation for the accomplishments of your fellow CE's. I highly recommend it. Look here to get started.
Work safe and be safe,
Steve