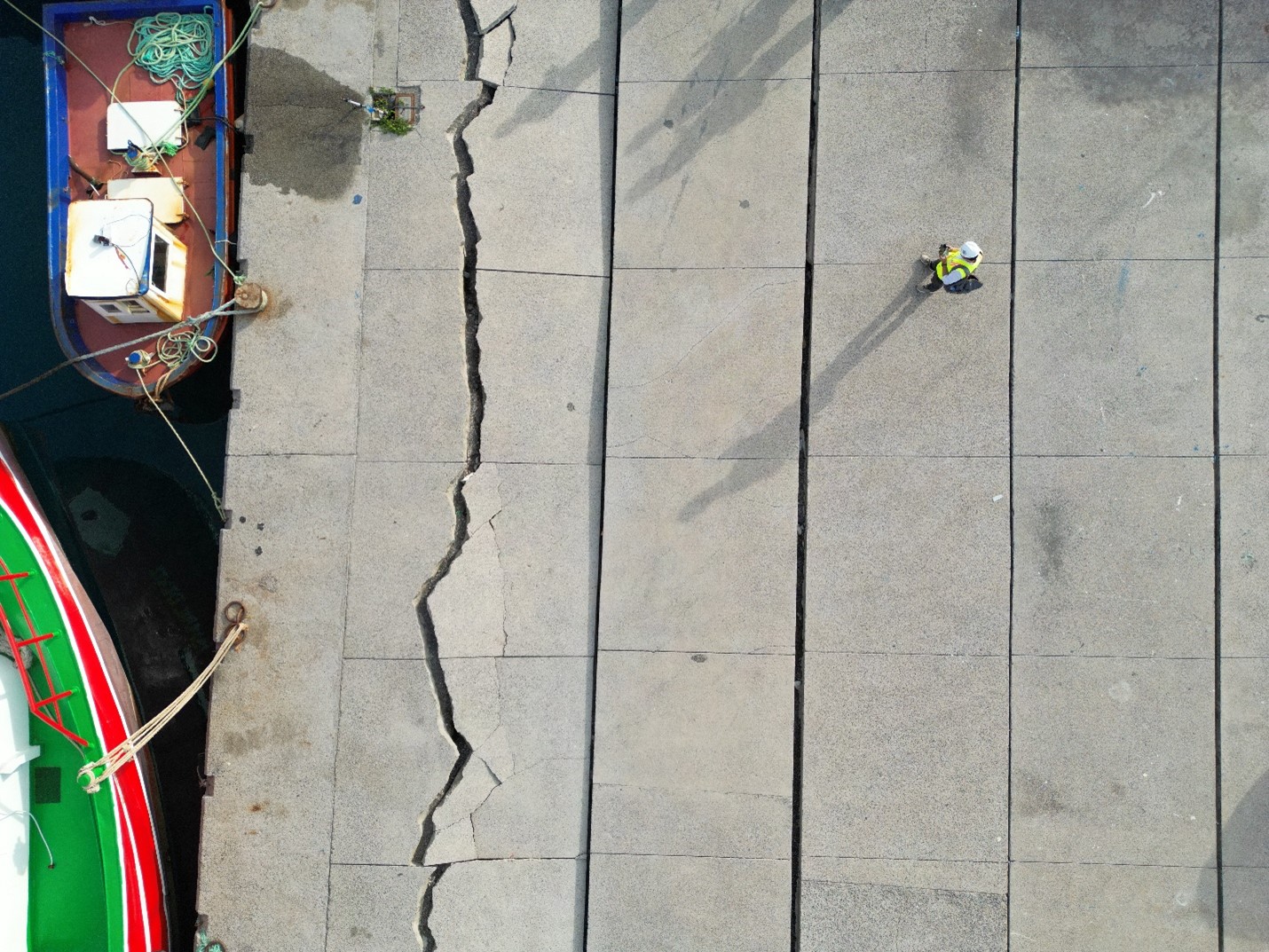 Last week, an ASCE Coasts, Oceans, Ports and Rivers Institute field investigation team is in Turkey to study the effects of the Feb. 6 7.8-magnitude earthquake and aftershocks.

The team features eight engineers, including members of COPRI, the Structural Engineering Institute, and the Geo-Institute. Team lead Omar A. Jaradat, Ph.D., P.E., D.PE, M.ASCE, is joined by Carlos Ospina, Ph.D., P.E., P.Eng, M.ASCE; Turel Gur, Ph.D., P.E., M.ASCE; Marc Percher, P.E., M.ASCE; Amin Rahmani, Ph.D., P.E., M.ASCE; Julie Galbraith, P.E., M.ASCE; Theresa Richards, P.E., S.M.ASCE and Dolunay Oniz, E.I.T., A.M.ASCE.

This is their third update from the field:

Performing a post-earthquake event reconnaissance is a mentally and physically demanding experience but always technically fascinating. Yesterday we traveled two hours down the coast looking at marine infrastructure. We have also been joined by coastal engineering researchers from the Middle Eastern Technical University – Professor Ahmet C. Yalciner, Dr. Gozde Guney Dogan, and Dr. Gokhan Guler – who kindly offered their time and assistance in our travels. Having these esteemed colleagues along allows us to gain better access to facilities as well as interface with the local community and make sure that everybody gets important lessons learned. They also make great traveling companions for the long ride!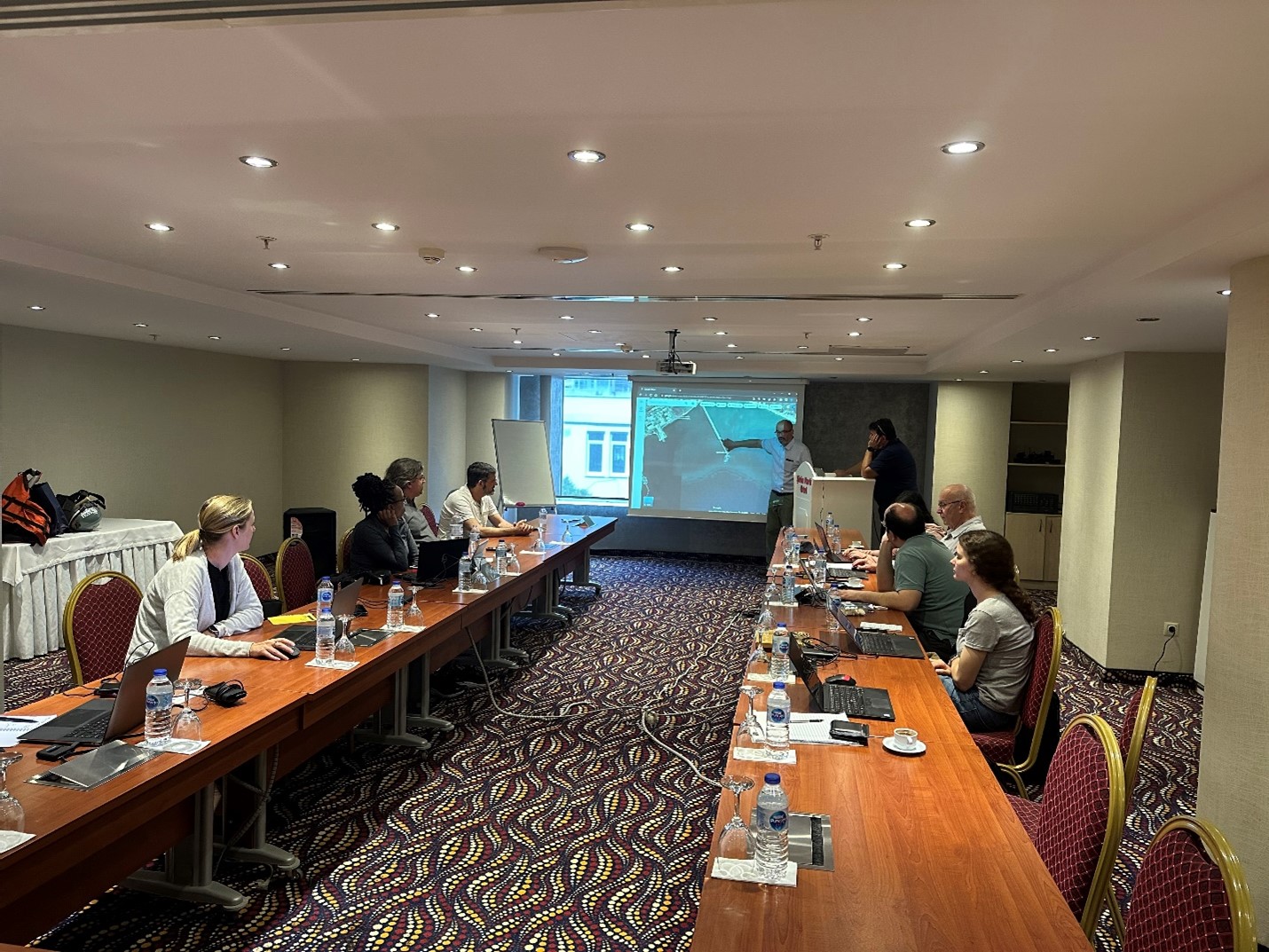 As we drive down the coast, we keep a critical eye out for surprises that we may not have been expecting. We stopped at one fishery facility yesterday where we did not know if they had damage and it turned out to be one of the most interesting sites of the trip. Many of the fisheries here are constructed using rock berm moles into open water and then capping those rock structures with unreinforced concrete slabs (approximately 6-inch thick) and additional rock breaker waters. We've been seeing a pattern of damage to these systems where the rock structure sloughs out due to slope stability failure resulting in a lot of settlement and lateral movement at the surface which was visible at this site. No sign of liquefaction and/or sand boil was observed in these site probably because sufficiently compacted rock fill had been used to build up these moles, however, slope stability was undermined due to large inertial load to the existing slope mass. Additionally, this site had buildings constructed on top of the existing rock without any deep foundations. The building was significantly damaged and evacuated due to stability failure of the slope underneath the building. When a shallow foundation loses its support, it results in shifting of the overall building and in this case red tagging of a public structure that was otherwise well constructed.

The team also had great collaboration with the local operators who have been helpful in providing us their direct experience both in the construction of the facility and how it responded to the earthquake. Sometimes, though, we heard different responses on the same topic which makes you start playing Nancy Drew. One person you might speak to will remember seeing cracking or lost power for more extensive periods of time while another will remember getting back operational after the earthquake way faster than the first person stated. This type of inconsistent data is difficult to incorporate into our technical knowledge but sorting out the mystery can lead to some lessons learned.

Today we're headed into the most heavily damaged region somewhat inland before going south to another fishing port which was heavily impacted by seismic directional effects. The physical challenges of a long day on the road can be easily remedied. The mental aspects of seeing entire towns destroyed is something that has much longer and lasting impacts. The fact is that the damage we witnessed directly impacts everyone that lives in the region. As civil engineers, we also need to recognize that the work we do is truly about human lives and life safety. Seeing a city where 80% of the infrastructure has to be cleared away due to collapse is a very troubling sight and one that we will not soon forget.