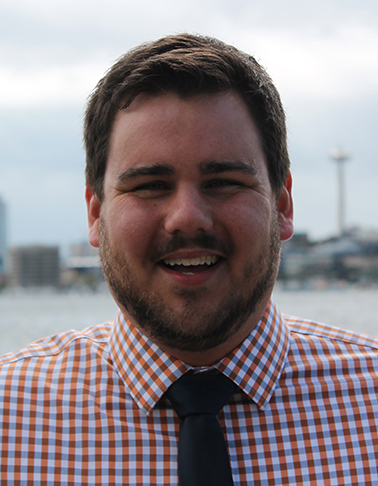 The Transportation and Development Institute (T&DI) of ASCE is pleased to announce Cole Kopca, M.U.P., M.ASCE of the University of Washington as the recipient of T&DI's 2021 Outstanding Younger Member Award. The award was established to recognize the professional contributions of younger members of the Institute.
Mr. Kopca is a Ph.D. candidate in the Smart Transportation Applications and Research Lab at the University of Washington and serves as the Assistant Director of the Pacific Northwest Transportation Consortium in Seattle, Washington. As a Graduate Research Assistant, Mr. Kopca's primary research interest is the interplay between new and emerging mobility services and more classical modes of transportation. As the Assistant Director at the Pacific Northwest Transportation Consortium, he oversees $2.75M in annual federal grants to improve technology, research, education, and workforce development in the Pacific Northwest. Mr. Kopca received his Bachelor of Science degree in Civil Engineering from the University of Iowa, a Master's in Urban Planning from the University of Washington, and returned to Engineering to pursue his Ph.D.
Mr. Kopca is Chair of the T&DI Young Member Committee, the Younger Member Representative to the ICTD Steering Committee, and the T&DI Representative to the Student Presidential Group. He is also a devoted husband, father to a ten‐month‐old Bernese Mountain Dog, mediocre skier, avid homebrewer, enthusiastic curler, average fly fisherman, and dedicated cyclist. He lives in Seattle.