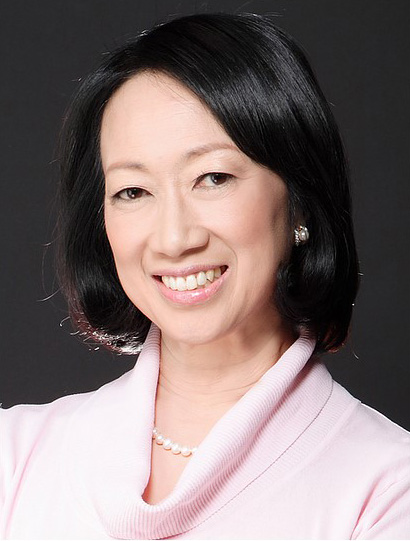 T&DI congratulates Eva Lerner-Lam, M.ASCE, on her election to the National Academy of Engineering (NAE). NAE is part of the National Academies of Sciences, Engineering, and Medicine. Election to the National Academies recognizes outstanding achievement and contributions to the individual's profession and is considered one of the highest professional honors a scientist, engineer, or doctor can receive.

Eva earned her B.A. in Economics and Civil Engineering from Princeton University, where she was elected class president, and her M.S. in Civil Engineering from the Massachusetts Institute of Technology. She also has a Certificate in Management of Transportation Programs and Systems from the University of California at Irvine. She is President of Palisades Consulting Group, Inc., which she founded in 1988.

With more than 45 years of experience in US transportation policy, planning, operations and standards development, Eva has had a very accomplished and commendable career, receiving numerous awards and accolades along the way. She is the 1998 recipient of the Frank M. Masters Transportation Engineering Award, served as Chair of the Executive Committee of the Urban Transportation Division in 1992, T&DI President in 2006, received the James Laurie Prize in 2010, and, most recently, was awarded the 2022 William H. Wisely American Civil Engineer Award for "her long, established record of involvement supporting technical advancement, JEDI principles, and advancing the profession at the local, national, and international level, as well as her continued involvement with T&DI and the Future World Vision project."

Eva has devoted much of her volunteer time and energy to the American Society of Civil Engineers and the Transportation and Development Institute, co-chairing the International Conference on Transportation and Development in 2019, currently co-chairing the "Engineering Smart Mobility for Smart Cities" (aka "ESX") Standards Task Force, serving on the expert review panel for the ASCE Future World Vision project and the ASCE Transportation Policy Committee.
Eva's election to the National Academy of Engineering comes from her "accelerating adoption of intelligent transportation systems and smart city codes and standards in engineering practice," and she will be lending her expertise to NAE regarding workshops and reports on engineering issues of importance.
"I am honored by my election and am looking forward to participating in the Academy's efforts to serve the nation. I am grateful to the American Society of Civil Engineers for opening doors and encouraging me to support the policymakers, professionals, and students who are responsible for innovating, designing, building, and sustaining the civil infrastructure society needs."
"As association professionals, we look for the opportunity to work with visionary leaders on cutting-edge horizon issues facing the profession," said Muhammad Amer, Managing Director of ASCE's Transportation & Development Institute (T&DI) and Future World Vision. "Working with Eva exemplifies such gratifying experience, both at the professional and personal level. Every strategy session, every brainstorming huddle, and every conversation has been a learning experience. We are fortunate to have her as part of our leadership team in key areas including smart mobility for smart cities and Future World Vision."
Congratulations once again, Eva, on this phenomenal honor and achievement!