The Transportation & Development Institute (T&DI) is currently surveying our membership with the goal of discovering new and perhaps innovative ways that the Institute can better serve each and every one of our members. Certainly, finding ways to earn your support and participation in T&DI, for those members who are not active, is the ultimate goal.
An early finding in the survey responses received to date is that T&DI can do a better job communicating with members about our technical committee structure, topic areas, and methods for engagement. Let me try to add some clarity.
T&DI's technical committees are grouped into five technical councils, namely, Aviation, Emerging Technologies, Planning and Development, Rail and Public Transit, and Roadway. Each council is made up of at least two technical committees, with 19 active committees in total. Technical committees touch on all areas of the transportation and development sphere, including aviation and airfield pavements, artificial intelligence, connected and automated vehicles, data analytics, mobility on demand, unmanned aerial systems, transportation economics, freight and logistics, infrastructure system and sustainability, public and rail transit system, automated people movers and transit, and the foundational topics of highway pavements, construction, operations, and transportation system safety. I challenge you to find an interest area that is not included in the activities of one or more of our committees!
Why does T&DI have this wide array of active committees? The answer is simple – to serve you and our membership. Our committees are made up of a community of people who share interest and expertise, and take on the responsibility of managing and building this area of the Institute.
Why should you get involved with a committee? Serving on committees provides you with an opportunity to contribute to T&DI and collaborate with a diverse group of individuals from around the world. Our members come from all areas of the profession, including industry, public agencies, associations and academia. You will likely sit next to someone with a different background, and can learn, contribute, network and interact with transportation and technology leaders many of which you will not find within other professional organizations. Committee activities are numerous, and may include creating synergistic ideas, developing new products, writing publications and standards, and contributing to meeting and conference content.
How do I get involved? This is the easy part! Reach out to a committee chair, council chair, board member or to me to express your interest. You can find all of these individuals on our T&DI web site.
Then, you can participate in committee activities by simply being present.
I strongly suggest that you attend our next in‐person event which is the International Conference on Transportation & Development (ICTD) in Seattle, Washington, on May 31 through June 3. Registration is now open. All committees will be active and meeting over the course of these four days and you will be welcome to attend and participate in any committee activity.
For T&DI to be as successful as we possibly can be, we need energy and input from all of you. Find a committee you like, and get involved!
I very much look forward to seeing all of you in Seattle! As always, your thoughts and feedback are welcome. Please reach out to me if you would like to learn more or need assistance finding an active role in our Institute.
Thank you for all you do and will do for this wonderful Institute we call T&DI. Stay healthy and safe!
Best wishes,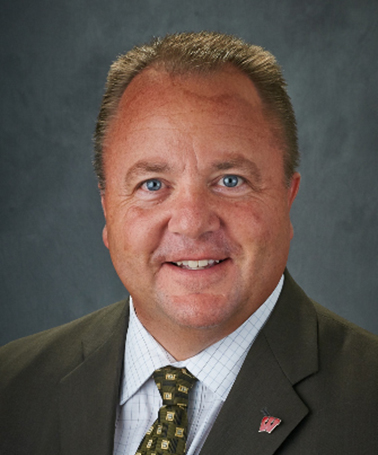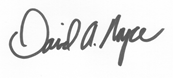 David A. Noyce, Ph.D., P.E.
President, Transportation & Development Institute (T&DI)
American Society of Civil Engineers (ASCE)