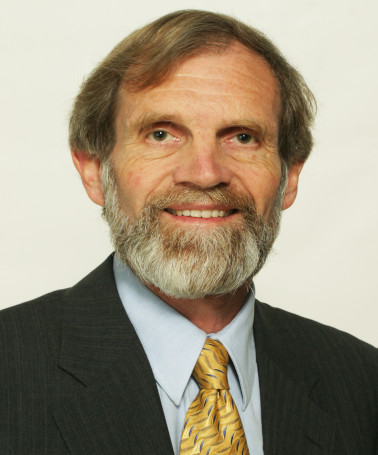 The ASCE Transportation and Development Institute (T&DI) is pleased to announce Geoffrey D. Gosling, Ph.D., M.ASCE, of Aviation System Consulting, LLC, as the 2022 recipient of the Robert Horonjeff Award. The award, named in honor of Robert Horonjeff, recognizes outstanding achievements in and contributions to the advancement of the field of air transportation engineering.
Over a long and distinguished career in aviation planning, Dr. Gosling is one of the world's foremost aviation planners. Since beginning his career in the early 1970s when he worked on a project at the former Kai Tak airport in Hong Kong, Dr. Gosling has continuously worked in planning, design, safety, and other aspects of airports and aviation. He's an educator, mentor, researcher, consultant, and leader and has been at the forefront of educational, research, and consulting activities for almost 50 years. He's currently the Principal at Aviation System Consulting, LLC, applying his expertise in the areas of airport planning, aviation system planning, airline economics, and aviation safety. He has worked as a consultant, expert witness, and researcher on many aviation projects around the world including projects for the Federal Aviation Administration, the Port Authority of New York & New Jersey, Los Angeles World Airports, the California Department of Transportation, RAND Corporation, and the Inter-American Development Bank – just to name a few, as well as projects and consulting activities in Norway, Brazil, Canada, and England.
Having spent most of his academic life at the University of California-Berkeley, Dr. Gosling is truly a Golden Bear. After completing his B.S. at the University of Birmingham in England and working for several years in London, Dr. Gosling earned his M.S., M.Eng., and Ph.D. from Berkeley and worked for the university in an academic capacity from 1975-2002 as a Research Assistant, faculty member, and research staff member at the Institute for Transportation Studies (ITS). At ITS, he helped establish the National Center of Excellence for Aviation Operations Research, serving as its first Program Manager. For over 40 years he has played an integral role in the annual U.C. Berkeley Airport Systems Planning and Design short course. He has also served as a Research Associate at the Mineta Transportation Institute at San José State University. Dr. Gosling has published extensively and is the co-author of the 1999 book "Strategic Airport Planning" with Dr. Robert Caves, which is now used as an academic text by many university aviation programs. His 1979 Ph.D. dissertation, initiated under Prof. Robert Horonjeff, developed an economic framework for planning airport passenger terminals.
Dr. Gosling is a longtime member of both ASCE and T&DI, and the Transportation Research Board. He's been a member of T&DI's Aviation Planning and Operations Committee since 2005, was active in its predecessor committees, and has been a presenter at several past International Conferences on Transportation and Development, most recently in 2022. He's also served as a member of several TRB committees, was the first chair of the Committee on Aviation System Planning, and became an Emeritus Member of that committee in 2006.