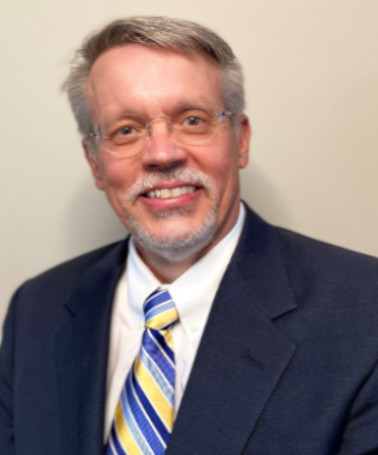 The ASCE Transportation and Development Institute is pleased to announce Gerald Voigt, P.E., M.ASCE, of Square One Pavement Consulting, LLC, as the 2023 recipient of the Wilbur S. Smith Award. The award was established to honor contributions to the enhancement of the role of the civil engineer in highway engineering.

Mr. Voigt is the President of Square One Pavement Consulting, LLC. For over 33 years, he worked at the American Concrete Pavement Association, starting as Director of Technical Services in 1988. Mr. Voigt was named President & Chief Executive Officer in 2005, a position he held until he retired in 2021. Early in his career, Mr. Voigt developed a simplified standard for the specification of dowel bars for jointed pavements, which has been adopted by nearly all state departments of transportation, the Federal Highway Administration, and other agencies worldwide. This standard has virtually eliminated joint faulting, a problem plaguing early concrete pavement designs. He also developed a stepwise solution for laying out the pavement jointing pattern through complex at-grade intersections, roundabouts, and interchanges, including the diverging diamond style. His method simplified the process, delivering crack-free patterns, and has since been adopted by highway agencies across the world. His guidelines for understanding the fundamental causes of uncontrolled cracking are applied routinely and are found in standard practice documents, including the Integrated Materials and Construction Manual for Concrete Pavements (IMCP), published by the National Concrete Pavement Technology Center.
More recently, Mr. Voigt devised the strategic plan and led a research and development team in developing the Next Generation Concrete Surface Texture. This technology uses a specially controlled grooving and grinding texture to produce a concrete surface texture measuring among the quietest tire/road noise surfaces available. The texture is now applied as a routine option on pavement and some bridges for noise-sensitive areas in states across the country. Mr. Voigt has also advocated for "Performance-Engineered Concrete Mixtures", an initiative currently in development through a joint effort of the Federal Highway Administration, a pool of state departments of transportation, and the concrete pavement industry. This effort will fundamentally change the way concrete pavement quality is specified and tested in the future. Mr. Voigt received both a B.S. and M.S. in Civil Engineering from the University of Illinois and is a licensed engineer in the state of Illinois. He's been an ASCE member since 1987.