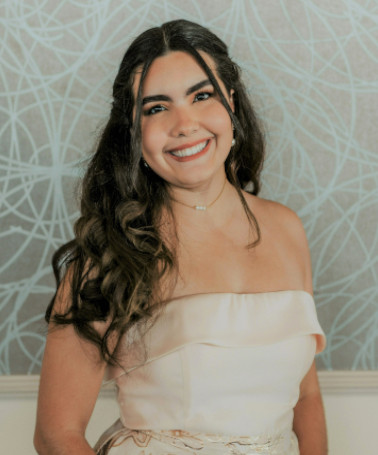 The ASCE Transportation and Development Institute (T&DI) is pleased to announce Jessica Garcia, A.M.ASCE, of Choice Engineering Consultants, as the 2022 recipient of the T&DI Outstanding Younger Member Award. The award was established to recognize the professional contributions of younger members of the Institute.
About Jessica Garcia

Ms. Garcia has been a Transportation Engineer at Choice Engineering Consultants since January 2021, where she's worked on a multitude of different projects. Her engineering experience involves fatal crash reviews, traffic operations and safety analysis, traffic impact studies, pedestrian/bicyclist safety studies, and planning studies. She is a Florida International University (FIU) alumna, earning both a B.S. (2020) and M.S. (2021) in Civil Engineering from FIU. In 2020. she received her Engineer Intern (El) license and passed the Professional Engineer (PE) Transportation exam. She will receive her P.E. license in 2024.

A South Florida native, Ms. Garcia is heavily involved in activities in the Miami metropolitan area. She is currently the Vice-Chair/Chair-elect of T&Dl's Miami-Dade Chapter and has held several positions within the Miami-Dade Branch including Younger Member Group President, Younger Member Group Events Director, Student Relations Chair, and member of the Field Day Scholarship Fundraiser Committee. She is also one of the two FL Representatives on the Region 5 Younger Member Advisory Council (YMAC), and the Eastern Region Multi-Region Leadership Conference (MRLC) Chair helping plan the MRLC 2024 in Miami. Ms. Garcia previously served as the E-Board President of the ASCE FIU Chapter (2019-2020), Conference Chair (2018-2019). and is continuing her role as Practitioner Advisor for the ASCE FIU Student Chapter. In addition to her ASCE involvements, Ms. Garcia has engaged in humanitarian activities such as developing FIU Students Involved in Composting- a project aimed at improving FIU's recycling program, volunteered with Habitat for Humanity, conducted beach cleanups, and led fundraising efforts for the American Red Cross and the More Than Pink Walk.

Ms. Garcia received seven scholarships in her time at FIU including the First-Generation Scholarship Award, the Association of Cuban American Engineers (ACAE) Scholarship, and the Miami-Dade Branch Scholarship. She's also been named the Miami-Dade Chapter Student of the Year (2020), FIU Outstanding Graduate in Civil Engineering (2020), Miami-Dade Chapter Graduate Student of the Year (2021), and ASCE Florida Section Graduate Student of the Year (2021). In March 2023, she was appointed to the T&DI Board of Governors as a Younger Member Liaison.

As a child of Cuban immigrants in Miami, Ms. Garcia is taking advantage of hobbies that her parents were unable to participate in at her age. She enjoys traveling and experiencing different cultures, with a trip to Alaska being one of her all-time favorite experiences. She also enjoys expressing her creativity by doing DIV projects and painting. She used to hang her paintings with themes that were important to her on her bedroom walls. Ms. Garcia also has an appreciation for physical activity, with interests in yoga and kickboxing, which she says makes her feel powerful and confident while also releasing stress.