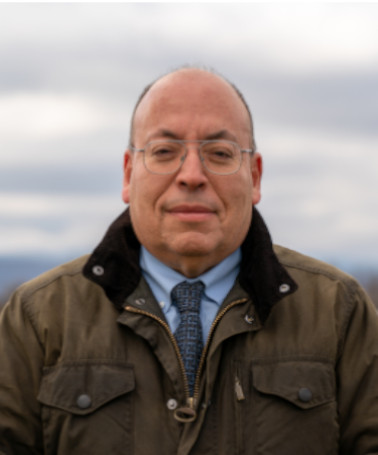 The ASCE Transportation and Development Institute (T&DI) is pleased to announce Dr. Antonio Trani, Ph.D., A.M.ASCE, of Virginia Tech, as the 2023 recipient of the
Frank M. Masters Transportation Engineering Award
. This award is given to a member of the Society for the best example of innovative or noteworthy planning, design, or construction of transportation facilities.
Dr. Trani is a Civil Engineering Professor at Virginia Tech, where he's worked since 1988. He's also been the Co-Director of the Federal Aviation Administration National Center of Excellence for Aviation Operations Research (NEXTOR2) since 1996. Dr. Trani is a highly respected educator in transportation and airport engineering and an industry-leading researcher in airport capacity, airfield and airspace operations and modeling, and runway exit design. He has developed many unique and practical computer models and analytical tools to help in the design and decision-making for air and multimodal transportation systems. For 30 years, Dr. Trani has led a team of VT researchers in developing, maintaining, and updating the
Runway Exit Design Interactive Model
(REDIM), a computer model used by hundreds of airports worldwide since 1994.
Between 2002 and 2006, Dr. Trani led the development of a large-scale, multi-mode transportation system demand model for the NASA Langley Research Center. The Transportation Systems Analysis Model (TSAM) has been used in numerous NASA studies including the impact of very light jets, quantifying the potential demand for high-speed rail services in the United States, and measuring the impact of highly efficient turbofan aircraft operations in the United States to reduce fuel use and environmental impacts. The TSAM model has provided NASA with a flexible tool to evaluate various aircraft concepts considering transportation engineering constraints. Dr. Trani has also developed an Integrated Wake Encounter Model (EWEM) and wake-related tools for the Federal Aviation Administration (FAA). The integrated EWEM model predicts potential aircraft wake encounters around airports, providing the FAA with a decision-making tool to understand the impacts of reduced aircraft separations at airports and their effect on runway capacity. For the past six years, Dr. Trani led the development of a fast-time simulation model to evaluate advanced surveillance technologies and air traffic control concepts of operation in oceanic aircraft operations. The Global Oceanic Model (GO) is a tool used by the FAA to help make investment decisions about advanced surveillance technology.
Dr. Trani is a 1984 graduate of Embry-Riddle Aeronautical University with a bachelor's degree in Aeronautical Engineering. He holds an M.S. in Systems Engineering and a Ph.D. in Transportation Engineering, both from Virginia Tech. He has been a member of ASCE for many years and served on the Aviation Planning and Operations Committee and the Airport Operations and Capacity Committee (1992-1998). He is the recipient of the NASA Group Achievement Award, Small Aircraft Transportation System (2006) and the Virginia Tech Department of Civil Engineering Distinguished Alumni Award (2021).