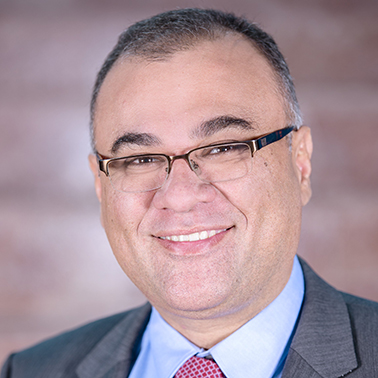 The Transportation and Development Institute (T&DI) of ASCE is pleased to announce Eyad A. Masad, Ph.D., P.E., F.ASCE, of Texas A&M University, as the 2022 winner of the Francis C. Turner Award. The Award was established in honor of the former Chief Engineer of the Bureau of Public Roads and Federal Highway Administrator and is awarded in honor of the nominee's contributions to the advancement of the knowledge and practice of transportation engineering.
Dr. Eyad Masad is a Professor of Civil Engineering at Texas A&M University and in the Mechanical Engineering Program at Texas A&M at Qatar. He is also the Executive Director of Global Partnerships in the Texas A&M Engineering Experiment Station. His research focuses on materials characterization, micromechanics of pavement materials, and analysis and design of pavement systems.
Dr. Masad is a Fellow at ASCE and former Chair of the Pavements Committee in the Geo-Institute. In 2019, he was awarded the James Laurie Prize and is the 2022 winner of the Geo-Institute's Monismith Lecture Award. He is also a Fellow of the American Association for the Advancement of Science (AAAS) and a member of both the Association of Asphalt Paving Technologists and the American Society for Engineering Education. He is currently the President of the Academy of Pavement Science and Engineering (APSE). His other awards include: The Eisenhower Graduate Research Fellowship (1997) and the Eisenhower Faculty Fellowship in Transportation Engineering (1998) from the Federal Highway Administration, the W. J. Emmons Award for the Best Published Paper in the Journal of the Association of Asphalt Paving Technologists (AAPT) (2001), the Best Paper Award from the International Journal of Road Materials and Pavement Design (2004), and several from Texas A&M – Dean's Leadership Award (2017), Zachry Professorship (2015), the Dean's Meritorious Service Award (2010), Halliburton Professorship Award for Scholarly Excellence in Engineering (2009), the Texas Transportation Institute/Trinity New Researcher Award (2006), the ConocoPhillips Faculty Fellow Award for Outstanding Performance (2005), and the Zachry Award for Excellence in Teaching (2004).
An accomplished author, Dr. Masad has published more than 350 technical papers and reports including 220 journal papers and is the co-author of a book on Pavement Design and Materials, which is adopted for teaching pavement courses in many universities around the world. He has established several research laboratories, chaired or co-chaired many conferences, symposia and workshops sponsored by professional global organizations, and delivered numerous training courses for industry and transportation agencies. Dr. Masad has been a consultant for major projects in the United States and Middle East involving pavement analysis and design, forensic evaluation of pavement damage, soil stabilization, material characterization, and development of quality control and quality assurance systems. He is also the holder of one U.S. patent.