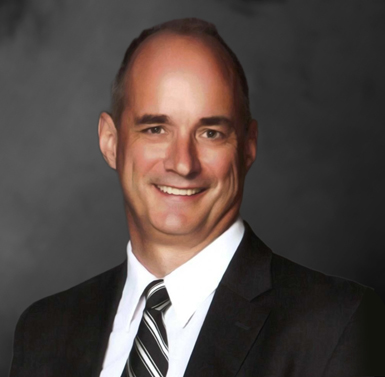 Laurence R. Rilett, Ph.D., P.E., M.ASCE, Director of the Auburn University Transportation Research Institute (AUTRI), and former Keith W. Klaasmeyer Chair in Engineering and Technology at the University of Nebraska-Lincoln (UNL), has been awarded the Frank M. Masters Transportation Engineering Award. This award is a memorial to the outstanding professional accomplishments of Frank M. Masters, Hon.M.ASCE.
Dr. Rilett is an innovative scholar who has made significant contributions to transportation systems analysis with particular emphasis on traffic operations and highway capacity analysis. His research has also extended to multimodal transportation planning methodologies, railroad safety and intelligent transportation systems. He is a prolific author with a publication record of 90 archival articles and 100 conference papers. Some of his papers have received wide attention and he was a co-recipient of the ASCE Arthur M. Wellington Prize in 2019.
Dr. Rilett's talent is not only limited to teaching and research. He has also been an able administrator of a well- known transportation research center where he has led groups of talented professionals to work on a number of innovative programs. He has served as the inaugural Director of the Nebraska Transportation Center (NTC) attracting funding from a variety of sponsors including the U.S. Department of Transportation, US Transportation Command, National Science Foundation, the US Environmental Protection Agency, and the Nebraska Department of Transportation. The center currently supports 47 graduate students and 33 undergraduate students.
Dr. Rilett has led the U.S. Department of Transportation (USDOT) Region VII University Transportation Center known as the Mid-America Transportation Center (MATC) through a consortium of universities including the Nebraska Indian Community College. He successfully partnered with Kansas State University on the U.S. DOT Federal Railroad Administration's $2.57 million Rural Railway Safety Center (2020-2022). A key workforce feature of the center is the development of a graduate REU program for students from underrepresented groups. He took leadership in the development of a Joint Intelligent Transportation Systems Research Center of Excellence with the Indian Institute of Technology-Madras (IITM), sponsored by the Indo-US Technology Forum. His work on railroad safety and workforce development has resulted in a US DOT Tier 1 University Transportation Center. In 2019 the NTC was awarded the inaugural Council of University Transportation Centers Outreach and Workforce Development Award for a number of activities geared towards recruiting students from underrepresented groups to the transportation field.
Dr. Rilett is active in technical committees of the Transportation Research Board and ASCE. He has mentored many graduate and undergraduate students. Through his scholarship, teaching and collaborative research and workforce development efforts, he has greatly contributed to the transportation engineering profession.