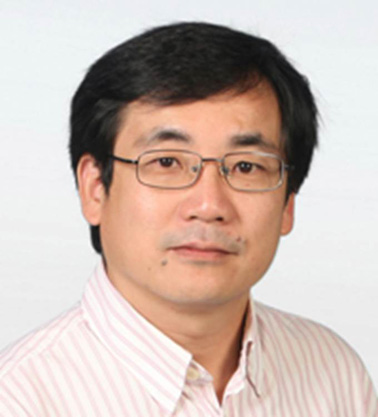 The Transportation and Development Institute (T&DI) is pleased to announce the selection of Hai Yang, Ph.D., M.ASCE, FHKIE, Chair Professor, Department of Civil and Environmental Engineering, The Hong Kong University of Science and Technology, to receive the Francis C. Turner Award for his outstanding leadership in the fields of transportation network modeling and transportation economics, and extraordinary record in both research and mentoring. The award was established by ASCE T&DI in honor of Francis C. Turner, Hon.M.ASCE, former Chief Engineer of the Bureau of Public Roads, and retired Federal Highway Administrator.
Dr. Yang's career has been exceptional in terms of its impact. He is universally acknowledged as one of the most influential transportation researchers in the world. He has achieved such recognition with an impressive publication record based on outstanding research, a reputation as a first-rate mentor and educator, and exceptional editorial expertise.
Regarding the specifics of his research and the impact of his work, Dr. Yang has clearly established himself as a top authority in transportation network analysis and transportation economic analysis. Dr. Yang's work has been defined by highly influential papers published in prestigious journals such as Transportation Research Part B, Transportation Research Part C, Transportation Science, Networks and Spatial Economics, Transportation Research Part A, and Transportation Research Part E. The innovative ideas he has developed throughout his career are reflected in, among other measures, the citation impact of his published work. His papers have accumulated over 19,000 citations in Google Scholar which places him among the very top Civil Engineering researchers in the world. The quantity and quality of his publications are outstanding by any measure and the many innovative aspects of his published work have altered the course of transportation research throughout the world.
Dr. Yang served as Editor-in-Chief of Transportation Research Part B from 2012 to the end of 2018, a leading journal in the transportation field, and he has made it an even more influential journal during his tenure as Editor-in-Chief. The number of papers published annually in the journal doubled during his tenure, and the journal's impact factor also increased. His international reputation has also built on seemingly countless presentations and invited talks.
Dr. Yang has also been a selfless mentor to his many students. He has graduated PhD students that have won numerous awards and have gone on to have their own highly successful academic careers. Dr. Yang is a deeply committed educator, with very measurable and recognized impact.
In addition to the impact that his work has had on furthering our understanding of complex transportation problems and advancing transportation thinking, his work has had a very measurable practical impact as well. His work on on-demand transportation (including ridesharing services such as Uber and traditional taxi services) has been highly influential and has been adapted to both public and private sectors to improve the operations and efficiencies of such services.
Dr. Yang is clearly an established world leader in transportation research. He has made an exceptional impact on the field with his innovative methodological approaches to the analysis of complex transportation problems. His body of work has had a profound influence throughout the world.