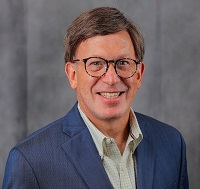 As my term as UESI President comes to conclusion, it was exciting to look back at the many achievements of UESI over the last year. I sat down to see if I could easily develop a list. I came up with the following list of accomplishments very quickly:
Largest Pipelines Conference (in both revenue and number of attendees). Exceeded 1,000 attendees!
Improved financial condition that allowed us to increase UESI staff by one member.
Expanded UESI awards to include Project of the Year and Young Member of the Year.
New partnerships with International Federation of Surveyors (FIG) and Association of Professional Pipeline Surveyors (APPS).
Launched certification program with inaugural class of board-certified Pipeline Engineers-Water (BC.PLW).
Installed new UESI Director and Conference Manager.
Solid growth in membership – membership grew by 4% to 3,795 members.
New UESI publications. Publications continue to be very strong with MOPs, standards, journals, and conference proceedings.
Excellent student competition participation at the Pipelines Conference and ASCE UESI Student Surveying Competition.
Expanded number of municipal scholarships awarded for the Pipelines Conference.
And we continue to have many more items to work on in the year ahead. Below are a few areas the UESI Board and staff will continue to focus on for the future:
Expand the number and role of Organizational Members.
Continue to attract new UESI members. How do we get to 5,000 members?
Growth of 2024 Surveying & Geomatics Conference.
Implement UESI Fellows Initiative.
Leadership Diversity, Board of Governors & Membership, recruit additional female leadership.
Strengthen the UESI Divisions, especially Utility Asset Management and Utility Risk Management.
Increase marketing of UESI, enhance the communication of Institute activities and opportunities for engagement to the UESI community.
It was my privilege to serve as the UESI President. Thank you to the dedicated UESI Board of Governors and all of the members of UESI.
Looking forward to seeing what comes next at UESI.


Steven Kramer, P.E., F.ASCE
Past President, UESI