The Project Excellence Award was established by the COPRI Governing Board in 2008 to give members the opportunity to showcase their projects to the community. The purpose of this award is to recognize projects that have demonstrated design and/or construction excellence in the area of coastal, oceans, ports and harbors, or rivers. The projects selected for the award emphasize design excellence and innovation.
The Project Excellence Award recognizes significant achievement through:
Design or construction concepts
Use of new or existing analytical techniques or technology
Adaptive reuse of existing features or infrastructure
Methods or innovations that minimize environmental impacts
The 2020 COPRI Project Excellence Award winner for Small Project:
Beneficial Use: Estuarine Island Creation with Intracoastal Waterway (IWW) Maintenance Dredged Material in Lake Worth Lagoon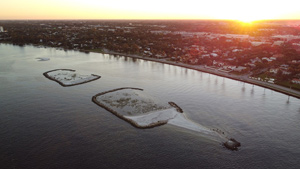 This $4.2 M project successfully maintenance dredged the federally authorized IWW to -10 feet Mean Lower Low Water (MLLW) in a 4.5-mile section of the waterway south of the Port of Palm Beach. This project was necessary and vital in maintaining the viability of the area's important multi-million-dollar marine industry into the foreseeable future.
The original dredging permits authorized upland containment of dredged material in the Peanut Island Dredged Material Management Area (DMMA). However, to support an overall cost-effective strategy to leverage beneficial sand sources for Palm Beach County's Tarpon Cove restoration project, the Taylor Engineering team facilitated coordination between stakeholders to modify the permits to allow placement of the IWW material in the county's restoration site.
Palm Beach County had previously acquired Florida Department of Environmental Protection (FDEP) and Department of the Army (from the U.S. Army Corps of Engineers [USACE]) permits authorizing restoration and enhancement of Tarpon Cove - a 46 acre site located approximately 1.2 miles south of the Town of Palm Beach docks - by capping of fine-grained sediments and creating seagrass, mangrove, and oyster reef habitat where poor sediment quality and dredged holes prevented development of high-quality habitats. Dredging commenced on a 24-hour, 7-days per week schedule in March 2019 and ended in May 2019. 84,650 cubic yards (cy) of material was dredged from the IWW channel to the Tarpon Cove restoration project.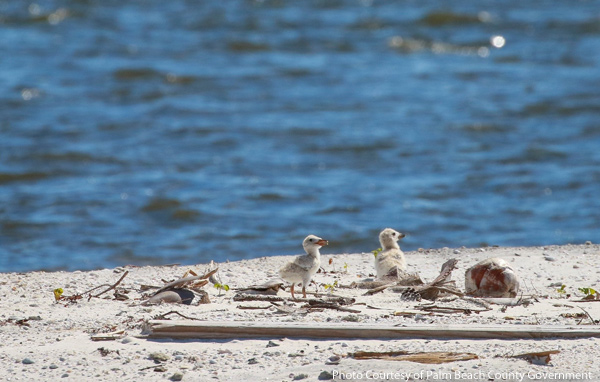 Following the completion of the IWW maintenance project, Palm Beach County residents and the area's vital marine industry have benefited from easier and safer navigation. This project demonstrated that through creative planning, design, and engagement with the relevant stakeholders, maintenance dredging projects may provide sediment for environmental restoration with economic benefits to both the navigation authority and local government.