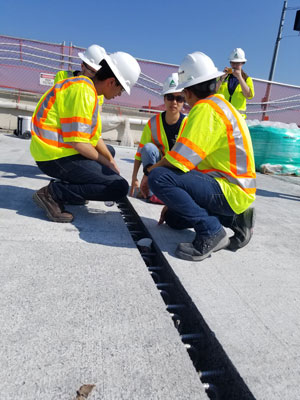 In the coming months, Construction Institute's Student Days program is increasing its visibility with ASCE Student Conferences by creating a spin-off of its annual program, that is more concentrated but has a similar concept of the student competition. As with CI Student Days, this new competition was also developed by Construction Institute's Young Professional Council (YPC). The pilot program is slated to begin in Spring 2021 and will be virtual, per ASCE's regulations for all student competition programs (during COVID-19).
The purpose of this competition is to provide a construction engineering experience to civil engineering students. We hope to challenge students to work "towards" something and not just "on" something; to show that project management is less about managing projects and more about leading people. With our devoted network across the country and the assistance of ASCE student conference hosts, we are confident that students will get the most out of our Student Conference Competition. As this is the first year of this competition, the pilot program will be offered at select student conferences.
The following schools will participate in the pilot program, ASCE Construction Institute Student Conference Competition:
Purdue University-West Lafayette: Great Lakes Conference, April 8–10, 2021
University of Pittsburgh: Ohio Valley Conference, April 8–9, 2021
NYU Tandon: Metropolitan conference, April 17–18, 2021
We are excited about this new opportunity and look forward expanding CI's Student Conference Competitions in all local chapters.
Nathan O'Donnell, A.M.ASCE
CI Young Professionals Council Member
Project Engineer
The Weitz Company