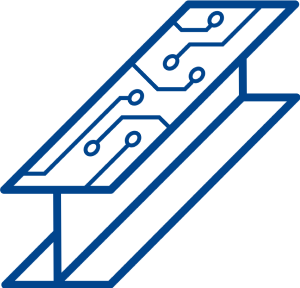 BEAM (Built Environment Analytics and Modeling) Lab

Penn State University
Rebecca Napolitano, Ph.D.
Google Scholar
Problems
Existing buildings and historic structures play key roles in the communities they are a part of. Not only are they an important part of cultural legacy, but they also are crucial in surmounting engineering challenges like the design of sustainable infrastructure, space shortages, increased costs of construction, and the lowering life cycle costs. By reusing or recycling existing and historic structures, communities can reduce their carbon costs, decrease the amount of solid waste they are contributing to landfills, and save on new construction materials. Before existing structures can be preserved or renovated, however, an assessment of the existing building must be completed. This process must comprise documenting where damages are, understanding how existing damages originated and assessing the current capacity of a structure.
Approach
This research group creates novel computational methods focusing on community resilience through intelligent drone inspections, smart cities through non-destructive monitoring techniques, and data-driven community revitalization through collaborative, human-machine-inspired adaptive redesign.
Findings
The group leverages AI to reconcile heterogeneous, transdisciplinary data about existing buildings into actionable, explainable information. This synthesized knowledge is then used to transform how we interact with structures from the past to make them intelligent, resilient, and sustainable cornerstones for cities of the future.
Impact
To ensure that these research methods are impactful, associated curricular development in the group focuses on contextualizing programming and data science for a broad audience of engineers and on helping communities become data literate and use data to advocate for themselves.
Core Competencies
Physics-based modeling
Data-driven modeling
Documentation
Data analysis
Historic structures
Funding Agencies
National Science Foundation, Department of Energy