April T&DI column – Safety
We rightly recognize National Work Zone Awareness Week April 17-21 this month, but we also must focus on improving all aspects of transportation safety every day and in everything we do.
Simply put, the rising number of roadway fatalities is a public health emergency. We are moving in the wrong direction from our Vision Zero and Toward Zero Deaths goals, with numbers increasing to more than 40,000 people killed a year according to national statistics. People who walk or roll also are being killed or injured at higher numbers -and they often include some of our most vulnerable citizens. We're also seeing increasingly erratic, dangerous -and deadly -driving. Each crash is a personal tragedy to the individuals and their loved ones, but we also all bear the overall societal costs of these injuries and deaths.
Nationally, the total societal harm from motor vehicle crashes costs $1.4 trillion -yes, trillion with a "t" -annually. That is unacceptable and unsustainable. We must rethink our approach and look at all factors and solutions to safely accommodate all people and all modes. Instead of debating whether to invest in infrastructure, enforcement, licensing and education or technology, we need to realize it's all of those things.
We also must discuss how we can get the best return on our investments. Can we spend $1 preventing crashes, for example, and save $2 or $3 on these unaddressed costs we're currently paying? Can we sacrifice a bit on convenience to improve safety by lowering speed limits? Deploy devices to prevent people from driving while impaired? Require additional testing for drivers with a history of crashes?
We'll discuss these topics and more in October when, in my role as President of AASHTO, I'm convening a national Safety Summit (stay tuned for more details). We'll focus on:
Promoting a culture of safety across the AASHTO community and within state DOTs and incorporating safety more comprehensively throughout state department of transportation activities and the project lifecycle.
Developing resources to support implementation of the Safe System

approach throughout all facets of a state DOT's work. This relies on the idea that everyone has a role in saving lives and keeping communities safe. Through safe roads, safe speeds, safe vehicles, safe road users and post-crash care, we all take responsibility for decreasing the fatalities on our roadways.

Advancing safety in project decisions through research on Safe System implementation, active transportation safety and data-driven analysis.
Sharing methods for quantitatively including safety-related equity issues in programming and project decisions.
Updating the AASHTO "Highway Safety Manual" with additional research-based methods for considering safety impacts of decisions on additional facility types and more comprehensive consideration of pedestrian and bicyclist safety, among other commitments.
Developing and utilizing technology to improve safety, while also engaging with privacy and equity advocates during this work.
This is critical moment in time to address safety in our transportation systems. It will take all our effort to make the difference we need for ourselves, our agencies and our society. I thank you for safety work so far and ask you rededicate yourself as we move forward.
Thank you and stay safe,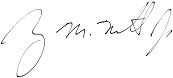 Roger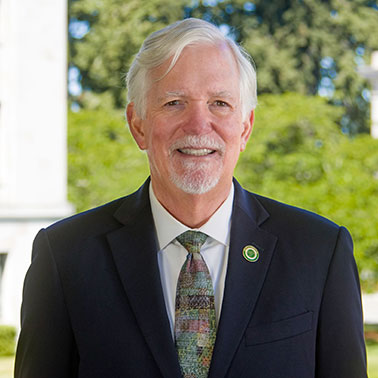 Roger M. Millar, Jr., P.E., F.AICP, F.ASCE
President, Transportation & Development Institute (T&DI)
American Society of Civil Engineers (ASCE)