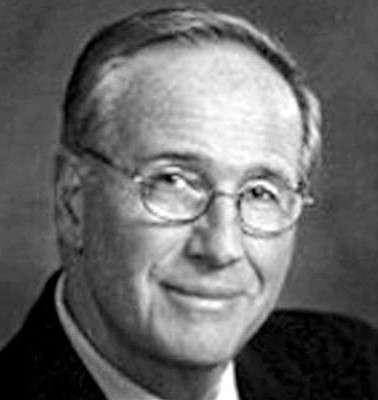 By: Wayne Kittelson, John M. Mason, Brian Ray, and Pete Jenior
Joel P. Leisch, an iconic member of the transportation profession, passed away unexpectedly on June 30, 2022. He was 81 years old and still actively contributing to the profession.
Joel graduated with a BSCE from Purdue University in 1964 and an MSCE from Northwestern University in 1968. He served in the US Navy from 1963 to 1966 and was decorated for bravery in action for his duty on a gunboat in the Mekong Delta. Joel left the service as a Lieutenant and worked with his father at Jack E. Leisch & Associates and several other companies thereafter. Joel became known internationally for a level of knowledge and creativity in the area of interchange design that was unmatched. His contributions to the profession extended even further into highway planning and geometric design, traffic operations, and freeway and arterial corridor capacity optimization.
Through the course of his career Joel was responsible for planning and design studies for more than 2,000 miles of freeways, toll facilities and arterials including more than 900 interchanges and 2,000 intersections and roundabouts in major metropolitan areas in 28 states and five foreign countries. Joel was an active and valuable contributor to the Transportation Research Board (TRB), the American Society of Civil Engineers (ASCE), the American Association of State Highway and Transportation Officials (AASHTO), and the Institute of Transportation Engineers (ITE). He published numerous papers and conducted many education training seminars, workshops, and programs. He is the principal author of the ITE publication Freeway and Interchange Geometric Design Handbook. Joel was a Fellow Life Member of ITE, emeritus member of TRB's Committee on Geometric Design, a 20-year member of TRB's Committee on Highway Capacity and Quality of Service, and a former Chairman of the ASCE Highway Division. With ASCE, he established a scholarship program in honor of his father, Jack E. Leisch, that has already provided funding to over a dozen graduate students.
Joel was gifted in so many ways. He was a philosopher and professor of the principles that guide systems planning and facility design. He was an excellent teacher and mentor of these principles, as well as the art, science, and technical practice that developed around them. A remarkable communicator, he capably shaped his message to meet the needs of his audience and circumstance. He was seemingly unflappable and willing to take on virtually any challenge. Words and phrases that have been used to describe Joel by those who knew him best include teacher, mentor, inspiration, talent, international expert, kind, generous, and a dear friend. Almost always in a button-down and neatly pressed shirt, he could frequently be found with a Number 2 pencil, aerial photo, and sketch paper overlay, amidst a gathering of colleagues at a worktable.
Joel was an artist in his work, integrating three-dimensional roadway design and traffic operations, while considering the needs and perspective of each user. Joel relished the opportunity to teach the how and the why of problem-solving in the context of systems, networks, and facilities, doing so in the classroom as well as in the real-world setting of client service. Joel based his work on fundamental principles adapted to each project condition. He was also a frequent participant in one-on-one conversations with students and staff at every level, imparting wisdom, knowledge, skill, and perspective. Joel was a giant in our profession and his legacy lives on in many of us.
He will be missed.