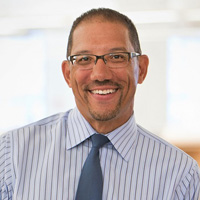 2020 will forever be remembered for the global pandemic and how it has changed the way our industry operates. We would also like 2020 to be remembered for our ability to weather the storm and advance the mission and vision of AEI; " To be the worldwide resource for the advancement of the design and construction of integrated buildings ". The capabilities and commitment of our AEI members is what makes our profession so exceptional and motivates our Board of Governors to continue the advancement of AEI.
My name is Leigh Harrison and I have the honor of serving as your President for the coming year. I am joined in serving you by my fellow Board of Governors, AEI Staff, and all the volunteers and members which continue to make AEI such a unique and wonderful organization. I would like to thank the Board of Governors for their leadership and direction this past year, the AEI staff (Catherine Tehan and Verna Jameson) for their hard work and support, and the many AEI members who have contributed so much to the advancement of our institute. I look forward to working with them and all of you this coming year to advance our many AEI initiatives. I am very excited to welcome our new AEI Board Members; Joanna Zhang, Travis St. Louis and Wil Srubar, welcome aboard, and to congratulate Chris Raebel as the President-Elect.
I would like to thank Scott Campbell for his exceptional service this past year as AEI President. He has been instrumental in guiding AEI through this unprecedented time. And I would also like to thank Amy Hackney for her leadership, service and contributions to AEI as she rotates off the AEI Board, although we do look forward to her continued participation as an AEI President Emeritus.
I am also saddened to inform you that we lost a member of our leadership team this past year and would like to recognize Gouranga Banik for his contributions as an AEI Board member.
As we look to the future of AEI there are some exciting new developments that we would like to make you aware of:
The AEI Young Professional Council is going through a transformation and will now be called the AEI Emerging Leaders Council. The council has spearheaded the effort to develop more local AEI chapters and has received interest from Boston; Detroit; Kansas City; Minneapolis; and San Francisco. The AE Technical Committee within the ASCE National Capital Section is the newest to be added to our local AE communities, and Milwaukee is expecting their AE Committee status under the ASCE Wisconsin Section to be approved soon! As these new chapters emerge we will be sure to keep you informed about their social and technical events which provide additional avenues for our members to be involved and be active in their local communities.
AEI is moving in a new direction with its technical development - moving from a committee-based structure to community focused groups as a means to develop technical products and information for the broader AE profession. The AEI Board is currently identifying industry thought leaders for each AEI Build category to set the direction, ignite conversation, and develop technical products for the AE industry. Please join Caroline Field Associate Director, Resilience, Energy and Climate Change, ARUP and others in AEI Build: RESILIENCE, as she leads the effort for AEI Resilience to develop and disseminate valuable technical resources to the broader industry. Join AEI Build Today!
As a member of AEI don't forget to advance your career through PE Architectural Engineering professional licensure. AEI has an AE PE Exam study guide book.
As we continue to transition to the "new normal" we are excited about the future of AEI. I would like to invite all of you to provide ideas for how we can continue to make progress on our initiatives, to become more involved in AEI, or if you would just like to connect with me or any of your leaders in AEI. I can be reached at [email protected] or AEI ([email protected]) directly.
Looking forward to a great 2021!
Leigh P. Harrison, P.E., LEED AP