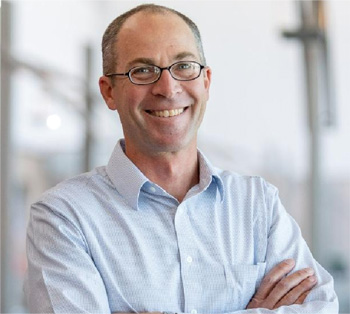 Please join COPRI in congratulating Dan Heilman, P.E., D.CE as the recipient of the 2022 Orville T. Magoon Sustainable Coasts Award.
The Orville T. Magoon Sustainable Coasts Award is given in recognition of outstanding contributions to sustainable engineering practices in managing shorelines and coastal infrastructure through research, design, construction, or management of the natural and built environment in the coastal zone. The award recognizes the balance of coastal values with project needs.
Mr. Heilman is recognized, "in recognition of excellence in the professional practice of coastal sustainability."
Mr. Heilman is a coastal engineer and the Coastal Restoration Lead for HDR in Corpus Christi, Texas. He oversees the design of projects focusing on coastal ecosystem restoration, beach nourishment, flood protection, shoreline stabilization, channel improvements, scour mitigation, and other engineering challenges in the coastal zone. His deep experience and knowledge of coastal processes and resources makes him a leader in the field. He is a Board-Certified Diplomate in coastal engineering through the Academy of Coastal, Ocean, Port and Navigation Engineers (ACOPNE).

Like Orville T. Magoon, Mr. Heilman has a strong interest in the coastal environment including waves, sediment movements as well as the coastal and near-shore habitat. Although his work is over much of the US coasts, a large focus has remained on the Texas coastline. This is exemplified with his many Texas General Land Office projects on Galveston Island and other coastal areas since 1999. Many of these projects deal with habitat protection and restoration, such as Galveston Island State Park, Island Point Shoreline in Portland, and habitat restoration at Dickinson Bayou in Texas City. In Freeport, he became involved in studying the effect of widening the deep-draft ship channel at the entrance to Freeport Harbor and the relationship to the large oil and gas facilities on land.

The award will be presented at the PORTS '22 conference 18-21 September, 2022 in Honolulu, HI.