Emerging Technologies Council
Purpose:

The Emerging Technologies Council liaises with a diverse set of transportation stakeholders from public and private sector practitioners and academia to identify a comprehensive set of emerging transportation advancements and needs for research and standards development. T&DI's Emerging Technologies Council is charged with gathering, reviewing, developing, evaluating, and disseminating new criteria, research, and technologies in the areas of Connected & Autonomous Vehicles (CAV), Unmanned Aerial Systems (UAS), Electric Vehicles (EV), Mobility on Demand and as a Service (MODaaS), data sensing and analytics, and application of artificial intelligence in transportation. 
Join ASCE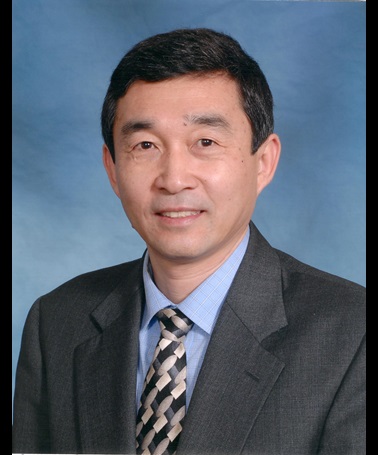 MEET THE CHAIR
Heng Wei, Ph.D., P.E., F.ASCE
Dr. Heng Wei is a Professor and the Director of Civil Engineering Program and the founding Director of the Advanced Research on Transportation Engineering and Systems (ART-Engines) at the University of Cincinnati (UC). Dr. Wei obtained his M.S. and Ph.D. degrees from the University of Kansas. He is a Fellow of ASCE and a registered Professional Engineer (PE) with the State of Michigan. Dr. Wei has extensive research expertise and industrial experience in cooperative intelligent transportation systems (ITS), artificial intelligent based Informatics and geographic information system in sustainable mobility and safety, Connected and Automated Vehicle (CAV) impacts on transportation infrastructural system management and operations, and digital data intelligence in travel demand and environmental analytics. He has secured a great number of research grants or projects from Ohio DOT, Federal Highway Administration, US Environmental Protection Agency, National Science Foundation, USDOT University Transportation Centers, and industrial sector. His research has resulted in over 225 peer-reviewed and referred papers, and 23 books or chapters (including 13 books of ASCE-published international conference proceedings). On behalf of the ASCE T&DI CAV Impacts Committee, he is the lead editor of a guidance-type book published by ASCE, "Disruptive Emerging Transportation Technologies".
Dr. Heng Wei has been awarded with more than 35 professional prizes and honors, including UC College of Engineering and Applied Science Distinguished Researcher Award for Excellence in Research, and Engineering Master Educator Award for Excellence in Teaching, Honored Faculty/Staff Who Made a Real Difference in the Life of a UC Student, COTA Outstanding Leadership Award, 2014-16 Top Article Award (Journal of Traffic and Transportation Engineering) and Contribution Award for Organizing the 1st World Transportation Convention (WTC), Best Area Editor Award for the 17th Proceedings of COT A International Conference of Transportation Professionals (CICTP 2017), the Best Paper Award for the CICTP 2021, the finalist of 2016 ABJ70's Kikuchi-Karlaftis Best Paper Award by the TRB Committee on Artificial Intelligence and Advanced Computing Applications and the 2023 Best Paper Award by TRB Committee on Information Systems and Technologies. Moreover, he has successfully advised his six Ph.D. and two M.S. students in winning a total of 19 top awards at national and regional student paper competitions and scholarships. He was honored with lteris Transportation Systems' Consultant of The Month for April 2003 when he was employed in industrial field before joining the UC faculty. Additionally, He won the First-Place Prize in the Student Paper Competition at the 1997 Mid-America Transportation Center Sponsored Transportation Scholar's Conference when he was a PhD student at the University of Kansas.
Dr. Heng Wei is the Chair of ASCE T&DI Emerging Technologies Council and the Chair of IEEE ITSS Travel Information and Traffic Management (TTM) Committee. He also is currently serving on the Artificial Intelligence and Advanced Computing Applications (AED50) and the Air Quality and Greenhouse Gas Mitigation (AMS10) TRB Standing Committees; and on ASCE's T&DI CAV Impacts and Sustainable Transportation Committees. He has successfully organized/chaired more than 65 international conferences/sessions for the IEEE International Conference on ITS, TRB mid-year meetings, and ASCE International Conferences of Transportation Development (ICTD). He is the proceeding Editor for ICTD 2022 and 2023. He was the Publication Chair for the IEEE ITSC 2012 and guest editor for journal of Transportation Research Interdisciplinary Perspectives.
Membership
Heng Wei

,

Ph.D., P.E., F.ASCE




Chair

Muhammad Sultan Amer

,

M.ASCE




ASCE Staff Contact
A
Louis Alcorn

,

A.M.ASCE




Member
C
Halil Ceylan

,

Ph.D., C.Eng, Dist.M.ASCE




Member
D
Lili Du

,

Ph.D., Aff.M.ASCE




Member
L
Nizar Lajnef

,

Ph.D., A.M.ASCE




Member
M
Jianming Ma

,

Ph.D., P.E., M.ASCE




Member
W
Melissa Willis

,

A.M.ASCE




ASCE Staff Contact
Z
Guohui Zhang

,

Ph.D., P.E., F.ASCE




Member