Data Sensing & Analytics Committee
Purpose

To develop a roadmap and serve as a forum for the exchange of ideas and knowledge among researchers and engineers from academia, industry, and government with interest in the development of sensing systems and data analytics methods applied to smart and connected infrastructure, and transportation systems. The committee will provide a forum for transportation professionals, infrastructure owners and operators, industry, academia, consultants, and the federal government to discuss today's and tomorrow's needs in sensing data and information systems related to transportation issues. It will serve as a platform for its members, and the research, development, services, applications, and standardization communities to collaborate and investigate solutions and methodologies for the sciences and technologies of sensors data processing, analysis, analytics, integration, retrieval, and networking. Exchanges include conferences, workshops, special sessions in conferences, and publications to promote active discussions on relevant, existing, and emerging applications, in addition to technical challenges, potential benefits, research needs, and implementation needs. 

Join the Data Sensing and Analytics Committee
Key activities & initiatives
International Conference on Transportation & Development
June 15-18, 2024 | Atlanta, GA
ASCE's flagship conference in transportation and development, co-located with ASCE's longstanding specialty conference on Automated People Movers and Automated Transit Systems for an invaluable experience of two conferences in one.
Learn more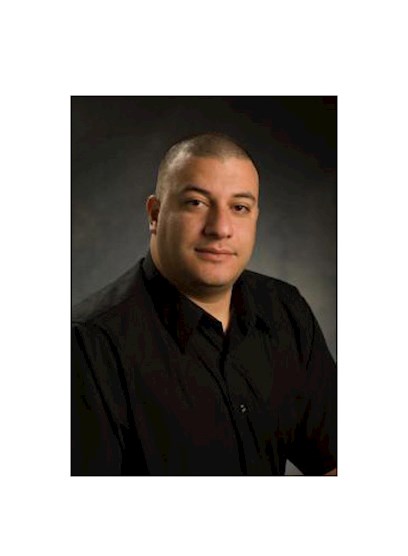 Meet the Chair
Nizar Lajnef, Ph.D., A.M.ASCE
Nizar Lajnef serves as the Chair of T&DI's Data Sensing & Analytics Committee. He is on faculty at Michigan State University. His interests are in the area of sensors design for civil infrastructure and biomechanical systems, sensors networks design and implementation, nano-watt and self-powered sensors, and smart materials/composites/alloys and systems.
Membership
Nizar Lajnef

,

Ph.D., A.M.ASCE




Chair

Yao-Jan Wu

,

P.E., M.ASCE




Vice-Chair
A
Muhammad Sultan Amer

,

M.ASCE




ASCE Staff Contact
C
Eleni Chatzi

,

Ph.D., M.ASCE




Member

Can Cui

,

S.M.ASCE




Corresponding Member
H
David Hernando

,

Ph.D., A.M.ASCE




Secretary
J
Mohammad Reza Jahanshahi

,

Ph.D., EIT




Member
L
Wan Li

,

Ph.D., A.M.ASCE




Member

Xuyang Li

,

A.M.ASCE




Corresponding Member

Wei Lin

,

S.M.ASCE




Corresponding Member
M
Xiaobo Ma

,

Ph.D., Aff.M.ASCE




Member
N
Rebecca Napolitano

,

Ph.D., A.M.ASCE




Member

Sriram Narasimhan

,

Ph.D., P.Eng, F.ASCE




Member

Hae Young Noh

,

Ph.D., A.M.ASCE




Member
O
Abimbola Rasheed Ogungbire

,

S.M.ASCE




Corresponding Member
P
Shamim Pakzad

,

Ph.D., M.ASCE




Member

Joseph Herbert Podolsky

,

Ph.D., A.M.ASCE




Member
R
Markus Ludwig Ritsch

,

P.E., M.ASCE




Member
S
Talal Salem

,

Ph.D., R.Eng, M.ASCE




Member

Raymond Andrew Swartz

,

Ph.D., P.E., M.ASCE




Member
W
Melissa Willis

,

A.M.ASCE




ASCE Staff Contact

John Wallace

,

A.M.ASCE




Member
X
Chenfeng Xiong

,

Aff.M.ASCE




Member
Z
Ali Zockaie

,

A.M.ASCE




Secretary