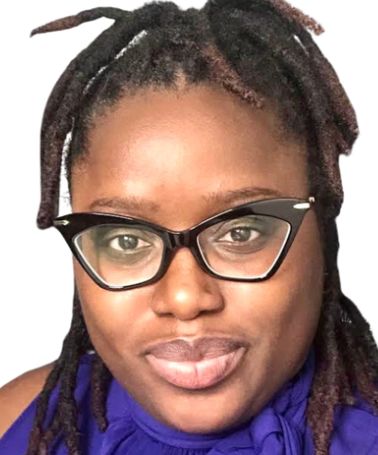 Diniece Mendes, EIT, A.M.ASCE has been selected by T&DI's Board of Governors as the Official Nominee for the 4-year position on the Board of Governors, commencing October 1, 2023. Additional nominees for the 4-year position on T&DI's Board of Governors may be submitted through a petition process, the details of which are provided below.
About Diniece Mendes
Diniece Mendes is an experienced Civil Engineer and transportation professional with nine years of progressive public sector experience. She currently serves as Director for Freight Mobility at the New York City Department of Transportation (NYCDOT), managing a complex portfolio of transformative freight mobility programs in the Greater New York City, ensuring individuals, businesses, and affected communities have equitable access to the goods they need without compromising livability. Diniece is passionate about educating, elevating, and empowering changemakers to advance humanity.
Diniece has been involved in various activities and held progressive leadership positions within T&DI for many years. She chaired the Infrastructure Systems Committee (2016-2019), and Planning and Development Council (2019-2022), and is currently the Younger Member Liaison to the Board of Governors. Additionally, she has been instrumental in developing the technical program for the 2023 International Conference on Transportation and Development and is passionate about increasing the diversity, and inclusion of underrepresented groups. Diniece is actively involved in the Alumni Association of the City College of New York. She holds an MS in Civil Engineering from UT Austin and a BE in Civil Engineering from City College CUNY.

Petition Process & Deadline
Declared Candidates who were not selected as Official Nominees may pursue election by petition. The signatures of at least one hundred and fifty (150) eligible voting Institute members, validated by the Secretary, shall be received no later than May 11, 2023. Student members are not eligible to sign the petition. Receipt of the required petition signatures will place the individual on the election ballot as a Petition Nominee. To be considered for the position on the Board of Governors, the nominee shall be a voting Institute and Society member in good standing for a period of at least one (1) year at the time of election. The petition, nominee's statement, biography, and photo shall be sent to the Institute Managing Director, Muhammad Amer, M.ASCE electronically at [email protected] by no later than May 11, 2023.