Planning & Development Council
Purpose:

T&DI's Planning and Development (P&D) Council is charged with gathering, reviewing, developing, evaluating, and disseminating new criteria, research, and technologies in the areas of multimodal transportation planning, land use, and development. The multidisciplinary P&D Council liaises with a diverse set of transportation stakeholders from public and private sector practitioners and academia to identify a comprehensive set of emerging transportation advancements and needs for research and standards development.
Join ASCE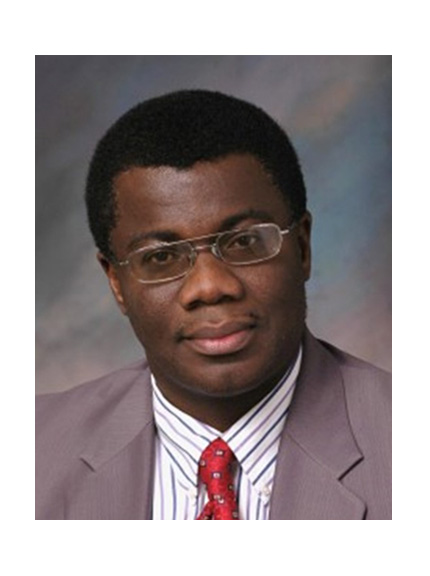 MEET THE CHAIR
Sam Labi, Ph.D., M.ASCE
Dr. Labi is a professor of transportation and infrastructure systems engineering at Purdue University's Lyles School of Civil Engineering. He received a B.S. degree from the University of Science and Technology, Ghana in 1987, and M.S. and Ph.D. degrees from Purdue University in 1998 and 2001, respectively. His past appointments include Visiting Scholar at MIT's School of Civil Engineering and Center for Technology, Policy, and Industrial Development and Engineer at Conterra Limited (Consulting Engineers). He has served as Principal Investigator for 40 research projects sponsored by or affiliated with the U.S. Federal Highway Administration and the Indiana Department of Transportation, the National Academy of Sciences, the World Bank, Nextrans Transportation Center, and the State of Illinois Auditor General's Department.

Dr. Labi serves as an editor or editorial board member for American Society of Civil Engineers (ASCE) Journal of Risk and Uncertainty in Engineering Systems and Journal of Infrastructure Systems, and the International Journal of Transportation Science and Technology. He is the author or co-author of over 96 scientific articles in technical journals, 180 conference presentations, and 2 textbooks used in universities worldwide: Transportation Decision Making (Wiley), and Introduction to Civil Engineering Systems (Wiley). He is also a co-developer of 5 software packages related to transportation development, management, and finance. He has taught courses at Purdue and MIT, and short courses at Georgia Tech and Virginia Tech, and Oklahoma State University on bridge management.

As an active member of the International Association for Life-Cycle Civil Engineering committee, Dr. Labi continues to play prominent roles in national organizations: he is a vice president of the Transportation Research Forum; chair of American Society of Civil Engineer's committee on planning, economics and finance (Transportation and Development Institute); secretary of the Transportation Research Board (TRB)'s committee on asset management, and member of TRB's IALCEE), the Institute for Operations Research and the Management Sciences (INFORMS), the Institute of Transportation Engineers (ITE), the American Planning Association (APA), the Transportation Research Forum (TRF), and the American Association for the Advancement of Sciences (AAAS).

His research awards include ASCE's Frank Masters Award in 2014 for outstanding and innovative work in advancing the area of transportation systems. He recently received AASHTO's 2014 award for best high-value research for investigating the impacts of a proposed legislation on truck operations (the senate subsequently passed this bill into law). His other awards include the 2011 Wansik Research Award for civil engineering research at Purdue University, the Mather Award in 2007 for best paper in concrete materials awarded by the American Society of Testing and Materials (ASTM), TRB's Woods prize in 2008 for outstanding journal paper in design and construction, 2007, and the Milton Pikarski National Award for Outstanding Ph.D. Dissertation in Transportation 2002.

Dr. Labi's research contributions have been in 5 areas: development of evaluation methodologies for innovative materials and processes in infrastructure development; development of operational policies and fee structures for vehicle use on highways; Development of tools based constrained multiple-objective optimization of infrastructure resources and investment tradeoffs; Derivation of theoretical constructs for assessments of infrastructure renewal effectiveness; and Project management and cost estimation in infrastructure development.
Membership
Samuel Labi

,

Ph.D., M.ASCE




Chair

Nathalie Martinez

,

A.M.ASCE




Vice-Chair
A
Muhammad Sultan Amer

,

M.ASCE




ASCE Staff Contact
P
Juan Diego Porras-Alvarado

,

Ph.D., EIT, Ing., M.ASCE




Member
T
Shams Tanvir

,

Ph.D., P.E., R.Eng, M.ASCE




Member
U
Avinash Unnikrishnan

,

Ph.D., A.M.ASCE




Member
W
Melissa Willis

,

A.M.ASCE




ASCE Staff Contact