Public Transport Committee
Purpose:
To examine and evaluate the developments in public transport modes, with emphasis on the planning, design, construction and rehabilitation of capital facilities; and further to address such developments from both technical and management considerations; and to sponsor publications and meetings to disseminate state-of-the-art information.
Join ASCE
Key activities & initiatives
International Conference on Transportation & Development
June 15-18, 2024 | Atlanta, GA
ASCE's flagship conference in transportation and development, co-located with ASCE's longstanding specialty conference on Automated People Movers and Automated Transit Systems for an invaluable experience of two conferences in one.
Learn more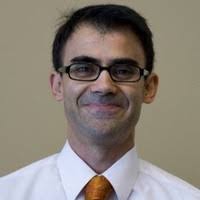 Meet the Chair
Luis Enrique Ferreras, EIT, A.M.ASCE
Luis Ferreras serves as the Chair of T&DI's Public Transport Committee. He works as a Transportation Engineer at Parsons.
Membership
Luis Enrique Ferreras

,

EIT, A.M.ASCE




Chair

Murthy V A Bondada

,

Ph.D., P.E., F.ASCE




Vice-Chair
A
Muhammad Sultan Amer

,

M.ASCE




ASCE Staff Contact

Ruqaya Alfaris

,

S.M.ASCE




Member
C
T. Donna Chen

,

Ph.D.




Member

Can Cui

,

S.M.ASCE




Corresponding Member
F
Scott Arthur Forbes

,

P.E., P.Eng, M.ASCE




Secretary
G
Eric Justin Gonzales

,

Ph.D.




Member
J
Steven Lee Jones

,

M.ASCE




Member
K
Alireza Khani

,

Ph.D., P.E.




Member

Walter Kulyk

,

P.E., M.ASCE




Member

Aditya Kushwah

,

A.M.ASCE




Member
L
Bryan Lee

,

Aff.M.ASCE




Member

Matthew Lesh

,

A.M.ASCE




Member

Natcha Jindapon Luechakiettisak

,

EI, S.M.ASCE




Member
M
Ahmadreza Mahmoudzadeh

,

S.M.ASCE




Member

Raunak Mishra

,

S.M.ASCE




Member
S
Mohammad Saleem

,

P.E., M.ASCE




Member
T
Nathanael Tan

,

Aff.M.ASCE




Member
W
Melissa Willis

,

A.M.ASCE




ASCE Staff Contact