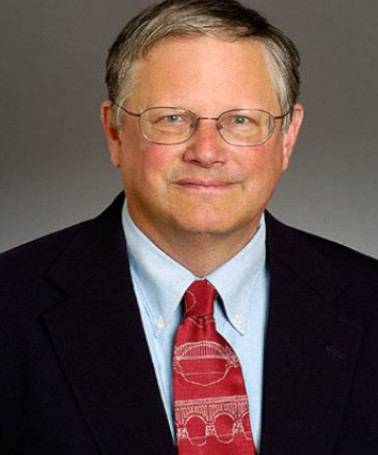 The ASCE Transportation and Development Institute (T&DI) is pleased to announce Dr. Chris Hendrickson, Ph.D., NAE, Dist.M.ASCE, of Carnegie Mellon University, as the 2023 recipient of the
James Laurie Prize
. The James Laurie Prize is awarded based on contributions to the advancement of transportation engineering.
Dr. Hendrickson is the Hamerschlag University Professor of Engineering Emeritus and Director of the
Traffic 21 Institute at Carnegie Mellon University
, where he began as an Assistant Professor in 1978. His contributions to transportation engineering include research, education and practice of transportation engineering, planning, and management, including design for the environment, transportation systems, construction project management, finance, and computer applications.
For over three decades, Dr. Hendrickson has given much of his time and expertise to T&DI. He served a four-year term on the T&DI Board (2006-2010) and has been a longtime volunteer for the Institute. He is currently the Editor-in-Chief of the
Journal of Transportation Engineering: Part A
, a position he's held since 2007. Dr. Hendrickson received a B.S. and an M.S. in Civil Engineering from Stanford University, an M.Phil. in Economics from Oxford University as a Rhodes Scholar, and a Ph.D. in Civil Engineering from the Massachusetts Institute of Technology.
Dr. Hendrickson's career is full of accomplishments and accolades. He's the co-author of eight civil engineering books and holds one patent. Aside from being named a
Rhodes Scholar
in 1973, he was also elected to the
National Academy of Engineering
in 2011. He's been a Transportation Research Board Emeritus Member since 2004, an ASCE Distinguished Member since 2007, and serves on many advisory boards. The awards he's received are too many to list here, but highlights include
ASCE's Walter L. Huber Civil Engineering Research Prize
(1989), the T&DI's Journal of Transportation Engineering Part A's Outstanding Paper of the Year (1992),
ASCE's Frank M. Masters Transportation Engineering Award
(1994),
ASCE's Francis C. Turner Award
(2002), the Council of University Transportation Centers Lifetime Achievement Award (2020), and
ASCE's Torrens Prize
(2020).