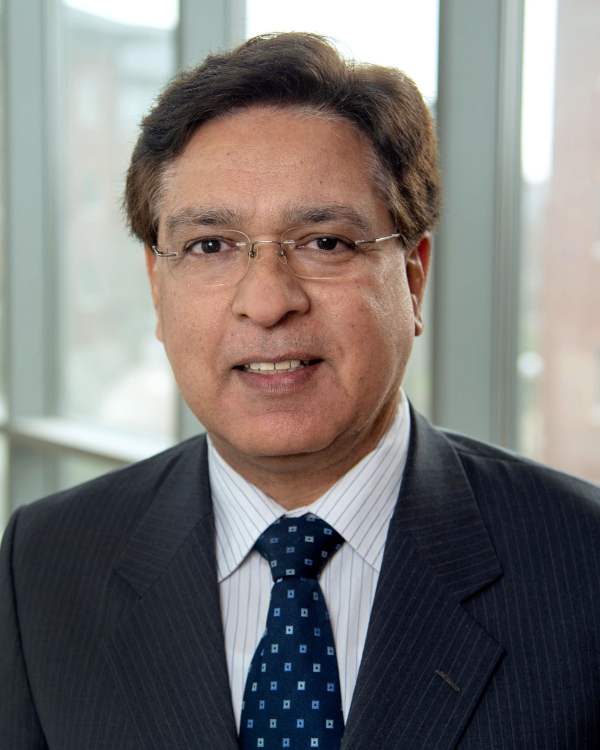 Dear Members of the Engineering Mechanics Institute (EMI):
As I start my term as President of EMI, I welcome you all to the Engineering Mechanics Institute, a premier organization that aims to promote research and innovation across the ever-changing and interdisciplinary field of engineering mechanics.
EMI is a flagship institute of ASCE that brings together engineers, scientists, theoreticians, and practitioners to push the frontiers of the broad field of civil engineering and to contribute to the building of our shared future. The grand challenge problems related to sustainable habitat, the effects of climate change on environment, the ever-increasing demand for energy, and issues concerning the health of the planet, all require cross-disciplinary solutions that span across traditional boundaries in engineering and sciences. These challenges highlight the importance of generating, understanding, and communicating fundamental knowledge across the various fields, and underscore an urgency to devise long-term solutions for a sustainable future, which is a primary goal of EMI.
On behalf of the institute, I would like to thank Professor Sankaran Mahadevan, our outgoing President, for his leadership and thoughtful stewardship of EMI over the past two years. Following our recent Board of Governors election, it is my great pleasure to welcome Michele Barbato (re-elected, UC Davis) and Raimondo Betti (Columbia U) to the Board of Governors for a three-year term. In 2023, EMI had a very successful annual conference that was held at Georgia Tech under the organizational leadership of Professors Chloe Arson and Yang Wang, and it attracted over 800 registered participants from around the world. The year 2023 also had the Engineering Mechanics Institute International Conference (EMI2023-IC) that was hosted by the University of Palermo, Italy, and successfully led by Professors Massimo Midiri and Antonina Pirrotta. On behalf of the institute, I would like to express my sincere gratitude to the organizers of both the conferences for their leadership and their efforts in promoting the cause of EMI. It is also my pleasure to recognize Verna Jameson and Tisha Kramer for their outstanding service to EMI.
Going forward, EMI will continue its tradition of fundamental research and application of engineering mechanics principles to addressing emerging scientific and technical problems of contemporary interest, and advancing engineering mechanics education, research, and practice. It will facilitate catalyzing new interactions in our multi- and cross-disciplinary community for exploring porous disciplinary boundaries, pursuing rigorous scientific ideas, and sharing our discoveries to address the core issues of our changing world's needs.
I am honored to serve as the EMI President and work with you to create an environment that strengthens our Institute and our community in new ways that are effective, engaging, inclusive, and enjoyable. Please reach out to me directly if there are any issues, topics, or initiatives that you think EMI should address.
Warm Regards,
Arif Masud
PhD, F. EMI, M. ASCE
President of EMI
John and Eileen Blumenschein Professor
University of Illinois Urbana-Champaign, USA